Line + Reflection Knits Ebook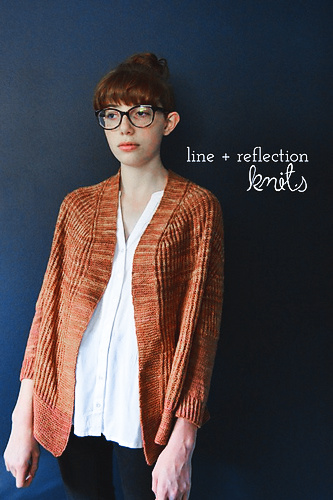 Line + Reflection Knits Ebook
This little collection celebrates lines and mirror images; some subtle and some more pronounced. I love working with texture, and focusing specifically on line is a concept I've been fiddling with for nearly a year. Each piece uses line to create visual interest that pulses and flows.
Of the seven pieces that follow, three incorporate Brioche knitting, with instructions written clearly for those who have yet to tackle this squishy, versatile stitch. All abbreviations and brioche stitch instructions are located on page 31.
You will also find simple knit and purl patterns that pack a textural punch, simple color work patterns that are a breeze to execute, and a wide range of sizes for each piece.
Individual patterns are also available in the pattern shop.
Enjoy!
Patterns included:
Dalit Cardigan (the most popular design in the collection!)
Fern Cap
Ritika Split Scarflette
Assana Cardigan (the #realtimesweaterproject piece)
Edlin Fingerless Gloves
Indra Toque
Nerida Shawl