so, i bought some Life & Silk yesterday:
i gave the almond milk another try & just couldn't get passed the slime. too bad. but i have been drinking vanilla almond milk at work all week with no complaints. its noggy.
the supermarket was sold out of regular Silk, so i settled for "light". never tried it before; had no idea what to expect.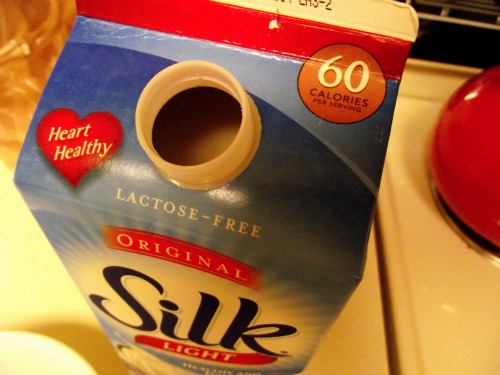 a little brown.
a little dishwater,
but what the hell? cow milk is probably artificially whitened anyway. i decided to go for it and poured it over the Life — no trial glass first. "light" it seems is equivalent to "skim" which i do not usually choose for cereal, but otherwise it wasn't bad.